Spencer Hile – Director of Bands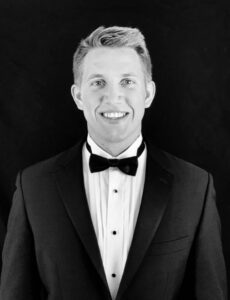 Spencer Hile joined the Hersey band program in 2021. At Hersey, Mr. Hile teaches Concert Band, Symphonic Band, Percussion Ensemble, Jazz Ensemble 1, and the Marching Huskies. Mr. Hile also coordinates all aspects of the Band Program and coordinates the annual Chicagoland Invitational Concert Band Festival. He also is the founder and conductor of the Encore Wind Symphony which is a summer youth honor band composed of students from across McHenry County. Previously he was the band director at McHenry High School in McHenry, Illinois where he taught two jazz bands, three concert bands, percussion ensemble, and music theory. Under his direction, the McHenry Symphonic Band performed at the University of Illinois Superstate Concert Band Festival, Illinois Music Educators Conference, and was one of sixteen high school bands from across the country selected to perform on the featured stage at the 2020 National Concert Band Festival.
Mr. Hile's interest in music began when he was required to join the band for his freshman year at Highland Park High School by his high school band director, Dr. Jim Hile. After the kicking and screaming subsided he discovered a deep appreciation for the most important instrument… Euphonium. In 2016, he graduated Summa Cum Laude from the University of Illinois Urbana-Champaign with a degree in Instrumental Music Education.
Mr. Hile currently lives in Palatine with his wife Liv and loyal puppy Cooper. Outside of teaching and music, he is training to run his fifth marathon, obsessing over Apple products, and questioning why he ever became a Chicago Bears fan.
Neil Carson – Jazz Combo Director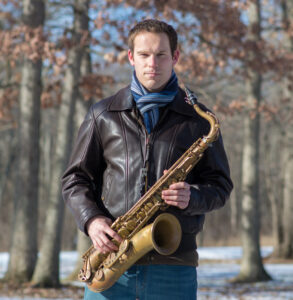 Neil Carson is a saxophonist and composer/arranger whose music spans many genres and disciplines. His work as both a performer and composer often features a mix of jazz, pop, and rock influences to form a new, refreshing but melodic sensibility. From 2010-2016 Neil studied at the acclaimed Frost School of Music at University of Miami, attended by such luminaries as Pat Metheny, Maria Schneider, Ben Folds, Bruce Hornsby and others. Earning a bachelor's in Jazz Saxophone and a master's in Studio Jazz Composition, Neil spent three years as a member of the award-winning Frost Concert Jazz Band, and has played with artists such as Chick Corea, Bobby McFerrin, Terrence Blanchard, Steve Miller, Benny Golson, Arturo Sandoval, Dave Liebman, Lucie Arnaz, Maria Schneider, Barry Manilow, and others.
As a composer/arranger, Neil's work includes compositions for big band, vocal jazz ensemble, symphony orchestra, and small groups. His composition "Ballad for the Hopeless Romantic" was awarded first prize in the ASMAC Bill Conti Big Band Arranging/Composing Competition, and was performed and recorded live in Los Angeles with the Kim Richmond Jazz Orchestra. His work has been commissioned by high schools throughout the Chicago area—including New Trier High School in Winnetka and Glenbrook South High School in Glenview—as well as professional ensembles such as the Blueshift Big Band and the Chicago Composer's Big Band. As a vocal arranger, Neil has written arrangements for top-caliber artists such as jazz vocalists Cyrille Aimee and Becca Stevens, and his arrangement of the Harry Warren tune "I Had the Craziest Dream" was performed by the Downbeat award-winning collegiate vocal ensemble Pacific Standard Time at California State University Long Beach.
Neil's most recent musical project is New Nostalgia, a 9-piece ensemble performing Neil's arrangements of both originals and covers in the jazz/pop fusion vein. New Nostalgia's 2019 debut album was released to acclaim from Downbeat magazine, and has received airplay on Chicago's 90.9 FM WDCB radio station.
As an active jazz educator, Neil is currently the Director of Jazz Combos at Hersey High School in Arlington Heights, Illinois, as well as a private instructor at Hersey High School. Neil also previously served on the Jazz Faculty at Midwest Young Artists Conservatory, a top-ranked youth music program in Highwood, Illinois. Also in demand as a guest artist and clinician, Neil has given clinics at the North Shore Jazz Festival, the New Trier Jazz Festival, and has served as both jazz saxophone and jazz vocal audition judge for the ILMEA District 7 music festival.
Brian Logan – Jazz Band 2 Director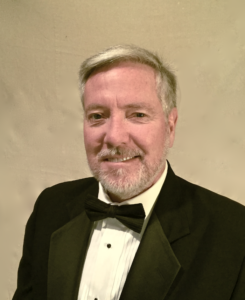 Brian Logan has led arts programs, from grade school through college, for more than four decades.  Upon retirement from District 214, Mr. Logan worked for VanderCook College of Music in a variety of roles, including creating Vandercook's One City Jazz Program for underserved Chicagoland 5th-8th graders.
While in District 214 Mr. Logan worked at Wheeling High School as Director of Bands and Fine Arts Coordinator, earning a John F. Kennedy Center for the Performing Arts Schools of Excellence in Arts Education Award.  Mr. Logan's high school wind ensemble performed numerous times at the Music for all National Concert Band Festival and U of I's Superstate Concert Band Festival.  His Jazz Ensembles had numerous performances at The Midwest Clinic and toured Europe multiple times, with performances at the Umbria Jazz Festival (Italy) and Montreux Jazz Festival (Switzerland), among others.
Mr. Logan has conducted the ILMEA All State Concert Band and the ILMEA All State Jazz Band.  He has been awarded the John Paynter Lifetime Achievement Award from Quinlan and Fabish Music, the Illinois Band Master of the Year Award from Phi Beta Mu, and the District 214 Friend of the Arts Award.  Mr. Logan's work has been recognized by the United States Congress, Illinois State Senate, Township High School District 214, Wheeling High School, East Maine School District 63, and the Village of Wheeling, IL.  The National Band Association has awarded Mr. Logan 19 "Citation of Excellence" awards.  He also received a Paul Harris Fellow from the Rotary Foundation International.  Mr. Logan was selected as the SBO Magazine State Representative in their "50 Directors That Make a Difference" issue, and received the Mr. Holland's Opus Award from Bob Rogers Travel.  He is also the recipient of VanderCook College of Music's Distinguished Alumni Award.  Mr. Logan is a contributing author in the GIA Publication, Jazz for Beginning Ensembles and has been published in the National Band Association Journal.
Mr. Logan received a Bachelor of Music Education from VanderCook College of Music and a Master of Educational Administration from Northeastern Illinois University.  He is a member of ILMEA, NAfME, NBA, JEN, and is also an active adjudicator, clinician, guest conductor, and percussionist.
Sara Reich – Color Guard/ Winter Guard Director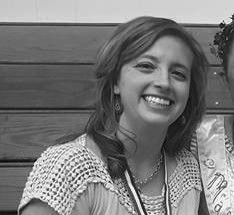 Ms. Sara Reich has been the director of the Hersey Color Guard and Winter Guard since 2015. She is a graduate of John Hersey High School and Ball State University. In addition, she spent 2008-2010 in the Blue Stars Drum and Bugle Corp as a color guard member. Sara also serves as a event coordinator for the Midwest Color Guard circuit and has served on the instructional staff at the Allegiance Winter  Guard.
Tom Leddy – Percussion Director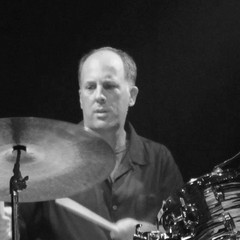 Tom Leddy is an active performer, educator and clinician who has been on the Chicago music scene since the early 90's.  He maintains a busy schedule playing all styles of music with some of Chicago's top bands. During the day, Tom can be found at both John Hersey High School and Elk Grove High School teaching percussion classes, percussion ensemble, marching percussion and private lessons. Tom also serves as a clinician at many of the Northwest Suburban High Schools throughout the year. Tom endorses both Remo and Innovative Percussion.
Tom has performed with Pete Special (The Band, Big Twist and the Mellow Fellows) for over 17 years.  The Pete Special Band held a steady gig on Sunday nights at the old Lyons Den on Irving Park Rd. and was the place to be to hear the 11 piece horn band. The band's CD Mozart Street received critical acclaim and was featured on the House of Blues Radio Hour with Dan Akroyd and at Levon Helm's Midnight Ramble. He also toured with his own band, Jak Makral from 1986-1992. Jak Makral had a large following in the Midwest and received college airplay throughout the country. Jak Makral appeared on a Dick Clark TV special, won the Tanqueray Rocks Talent Contest, appeared on TV with Natalie Cole, opened for both Hootie and the Blowfish and The Bodeans and was sponsored by Jägermeister, Old Style Dry and Maxx Drum sticks.
Tom attended both Indiana University and DePaul University, graduating with a Bachelor of Music in Jazz Studies. Tom had the privilege to study with George Gaber and Shawn Pelton.