Concert Band
The Concert Band is an ensemble with two purposes. First, to provide an outlet for students who enjoy participating in music but have not reached an advanced level of performance. Secondly, the Concert Band serves as a training band for those students interested in eventually reaching a level of performance that qualifies them to audition for the Symphonic Band. All freshmen are placed in the Concert Band at the conclusion of marching season and may work toward placement in the Symphonic Band via an audition proces
s in November.
Cadet Band
All freshman should be enrolled in Cadet Band. This ensemble rehearses and performs with the Concert Band and will occasionally rehearse and perform
separately. The purposes and commitments of this ensemble are identical to the Concert Band.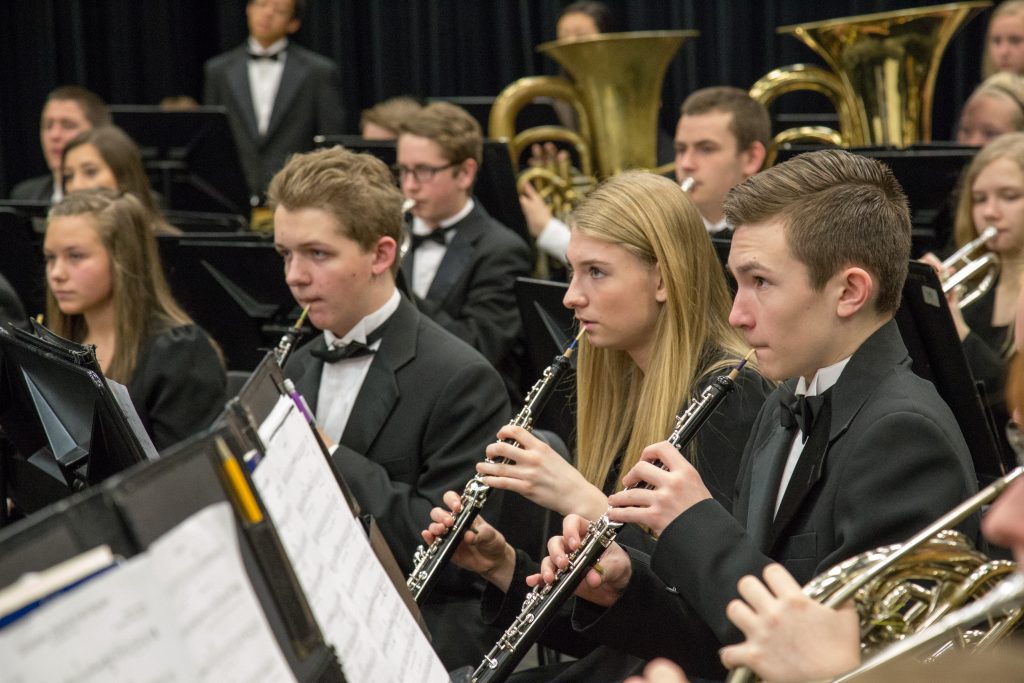 Symphonic Band
The Symphonic Band is the top performing group comprised of students who have shown superior performance abilities.
Percussion Ensemble
The Percussion Ensemble is comprised of the band's percussion students. Members are assigned to either the Concert or Symphonic band, and they also work separately in the steel drum band and/or Percussion Ensemble, as well as being part of the Marching Huskies during marching season.
Basketball Pep Band
A volunteer core group of 30 to 40 students will represent the band program at basketball games (December through February). All students in band must sign up to perform at two basketball games of their choice during the basketball season.