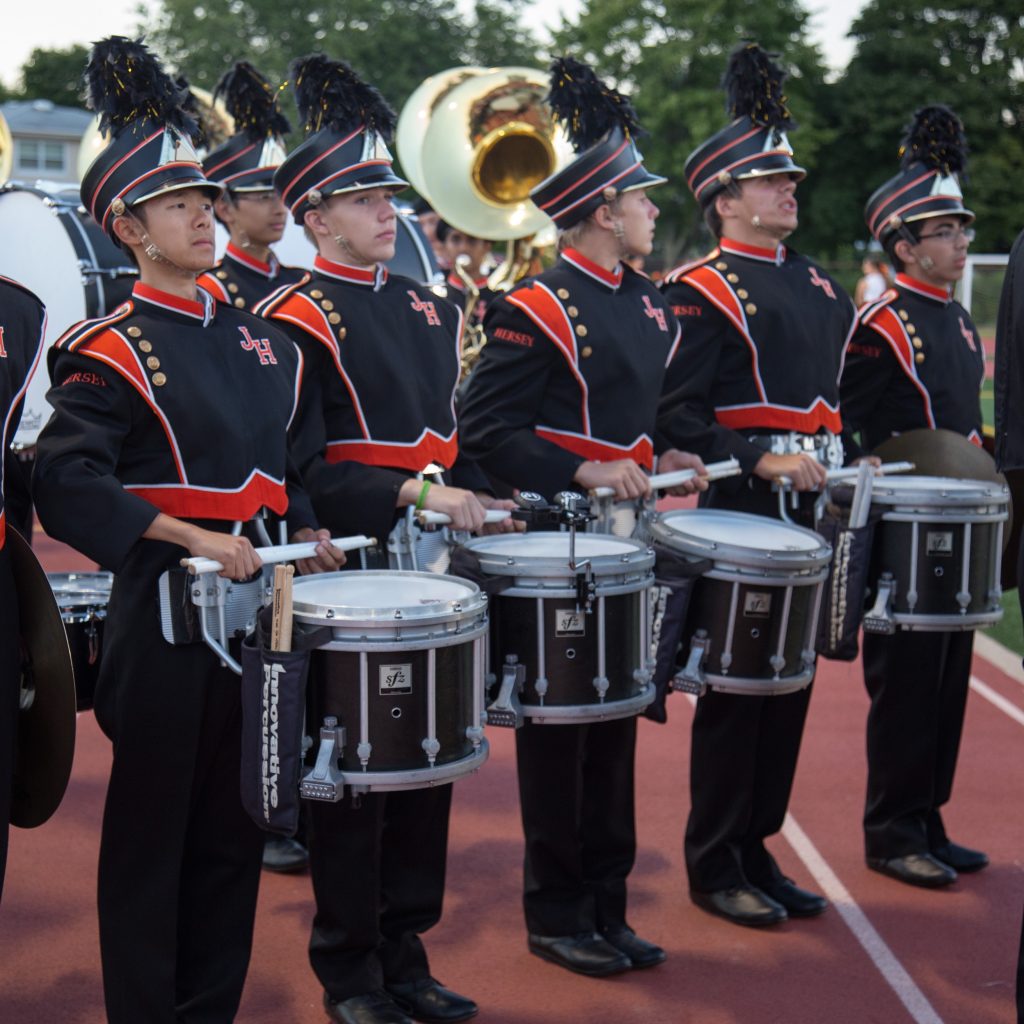 JHHS Marching Huskies
All students enrolled in Concert Band/Symphonic Band/Instrument Ensemble are required to participate in Marching Band from the beginning of the year until the end of October. We have two weeks of band camp before the school year begins as well as a variety of rehearsals in the summer in preparation for the Fourth of July Parade.
Our Marching Band is competitive and performs at three competitions each year that take place on Saturdays in September and October. Our season culminates in a performance at the Illinois State Marching Band Championships at Illinois State University. 
Marching Band rehearsals take place during the school day as well as one night rehearsal on Wednesday evenings.